Traffic regulations in the United States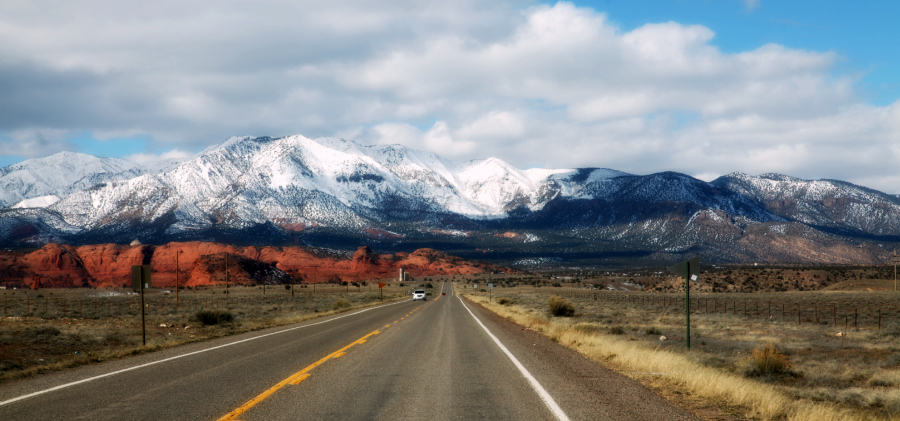 Many visitors in the United States tend to go to typical tourist cities, such as New York, Washington DC, Las Vegas, Los Angeles, and so on. While a car is not always needed in the larger cities, automobiles are highly preferred because of the freedom of travel it provides. And because the United States has an extremely good system of intra- and inter-state highways, it is very efficient to get around. It is important to for visitors to note that driving laws are guided by the state and not the nation as a whole. While there are federal laws regarding regulation of traffic signs and safety on highways, driving laws can differ between states (although they do not vary so much).
Driving Licenses
International visitors who are over the age of 18 are able to drive on a foreign license for 12 months. If the license is not written in English, it must be accompanied by an International Driving Permit.
Car Rental
For a majority of car rental agencies, individuals need to be over the age of 22 to 24 to rent a car. If a visitor is younger, they may be subjected to additional fees regarding insurance. Always read all the rules regarding the car rental, including when it needs to be returned and how much per day. There may be extra fees for additional drivers listed.
Fuel
Gas in the United States is provided by the gallon. Keep in mind that a gallon in the United States is smaller than a gallon in the United Kingdom. Currently prices for gas average around $3.50 per gallon (November 2011). Some gas stations are open 24 hours a day, while others tend to close between 8:00 PM and 11:00 PM.
Driving while Intoxicated
Driving while under the influence of alcohol in the United States is illegal. While blood alcohol content used to vary from state to state, by 2011, all states started using 0.08 percent (the legal limit in some states was as high as 0.15 percent). If caught driving under the influence, drivers are issued a DUI, and punishments include fines, jail time, and DUI programs.
Speed Limits
The speed limit varies from state to state. Most of the time, the maximum allowed speed is between 65 and 70 miles/hour, and this is only on interstate highways. Many states do have speed limits that are either above or below this average. For example, Hawaii and Washington DC do not have speed limits higher than 55 miles/hour, but less populated states like Wyoming and Idaho have maximum speed limits set to 75 miles/hour.
Driving Side
American drivers drive on the right side of the road. For drivers that are used to driving on the left, this can take a bit of time to get used to.
Parking
Visitors should only park in areas that are designate parking zones. Always read signs as some streets require permits to park. Major cities have a number of parking lots, both above and below ground that charge fees per hour or per day. Keep track of times on parking meters. If a vehicle is caught parking in an area it is not permitted to be, or the time expired on the meter, drivers will face fines as well as a possible boot on their car.
Seatbelts
Seatbelts are mandatory for all passengers in a vehicle, both in the front and rear seats. Children who are ages four and under are required to be put in a children's seat appropriate for their age and size. Children under the age of 12 are not permitted to ride in the front seat of a vehicle at any time.
Mobile Phones
Throughout the United States, driving a vehicle and holding a cell phone has become a large issue. At first, certain states adopted laws regarding mobile phone use while driving but today all states prohibit driving and holding a mobile phone. Drivers need to invest in hands free devices to speak on their mobile phones. If caught talking and driving without a hands free device, it results on a fine and points on the license. As well, texting and driving is a big concern. If caught texting and driving, it can also result in a fine.